The true reason of lycamobile message blocking is active
| 1 minute read | Using 113 words
LycaMobile Official:Pay-As-You-Go service is not available for new customers or plan customers even after plans expire and are not recharged.
Since 06/06/2019 the message "blocking is active" will be received after you send a message with Lycamobile.
The true reason of why you get this message is because PAYG has been canceled by Lycamobile.
How to resolve this issue?
Buy Lycamobile's plan
Go to Lycamobile site and choose a plan is the only way to resolve this problem. But the cheapest plan is $19 dollars per month.
https://www.lycamobile.us/en/plans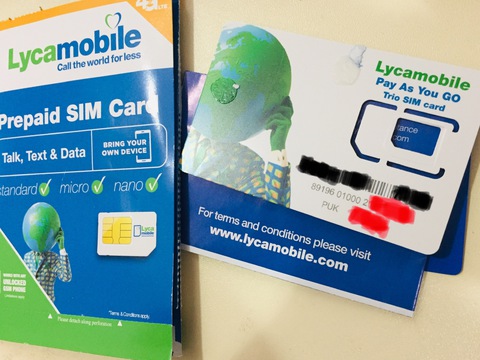 Other choose?
I will try Piranha Mobile which is a virtual number as Lycamobile. The cheapest plan is $0.5/month for America or $0/month for U.K.